Top upholstery cleaning machines available in market-Part 2
October 4, 2019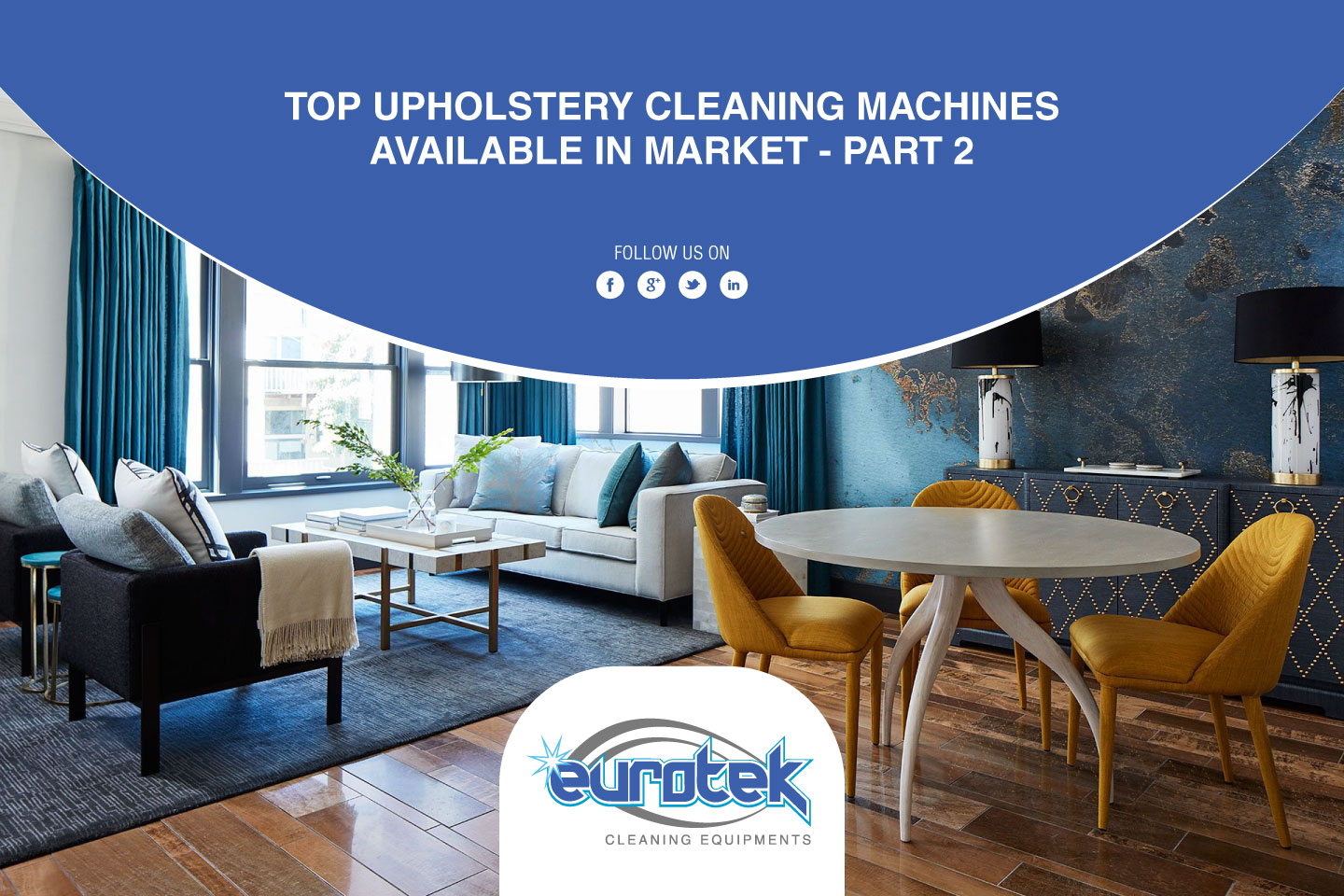 Cleaning carpets and upholstery is a major hassle faced by most facility management professionals. The reason is perhaps the daily wear and tear and as UAE is a very dry country, chances of dry dust gathering in upholstery and carpets are quite common. Working in such conditions leads to breathing difficulties and can even result in asthma, bronchitis etc. However, we, at Eurotek have identified the huge gap in the cleaning industry for the right cleaning machines for upholstery, and, in this article, we present to you some very user-friendly cleaning machines that can help you with upholstery and carpet cleaning.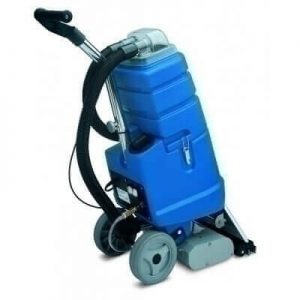 Sharon-brush contains a rotating brush, with automatic pressure adjustment. This element permits a profound clean for both exceptionally messy cover and hard floor. A special feature attached with Sharon helps you to change from carpet to hard floor cleaning by essentially turning a handle. Sharon-Brush can be associated with NS10PN for easy cleaning of armchairs and difficult-to-achieve spots. Sharon-brush has a comparatively small size, which makes it suitable for cleaning small rooms.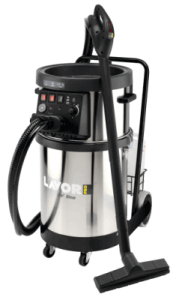 GV ETNA – LAVOR Pro is a steam cleaner machine that is intended for carpet and upholstery cleaning. Presence of indicator light to demonstrate the low water level makes this machine superior in class. GV ETNA Lavor Pro additionally contains a drain hose system and steam regulation for appropriate upkeep of the framework. An indicator is appended with the main switch and heater switch of GV ETNA.  Its tempered steel body makes it appealing to clients.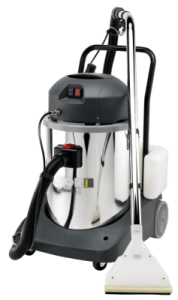 Apollo – LAVOR Pro is propelled form of ordinary Lavor Pro. It has 2 silenced two-stage motor and suction with by-pass framework cooling. Nearness of Professional closing hooks makes it increasingly reasonable.  Alternate favorable features of Apollo are tilting tank, 11 l. cleanser tank and Shock confirmation trolley. Simple standing head and its traceless wheels make it increasingly alluring.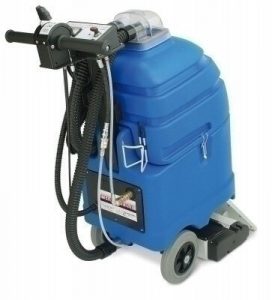 Charis – SANTOEMMA is a specially designed carpet cleaner that helps to remove the dirt from the base of carpet fibers. Its water low can be easily adjusted for a maintenance low-moisture cleaning or a deep cleaning. Its high water lift vacuum system allows excellent removal of the dirt and very short drying time. automatic chemical dosing, carpet pre-spraying, and rinsing can be done with the help of smart kit system.. Charis can be effectively worked without aggravating others. This makes SANTOEMMA perfect for workplaces, workshops and so forth