7 Incredible Uses Of High-Pressure Cleaner
October 3, 2019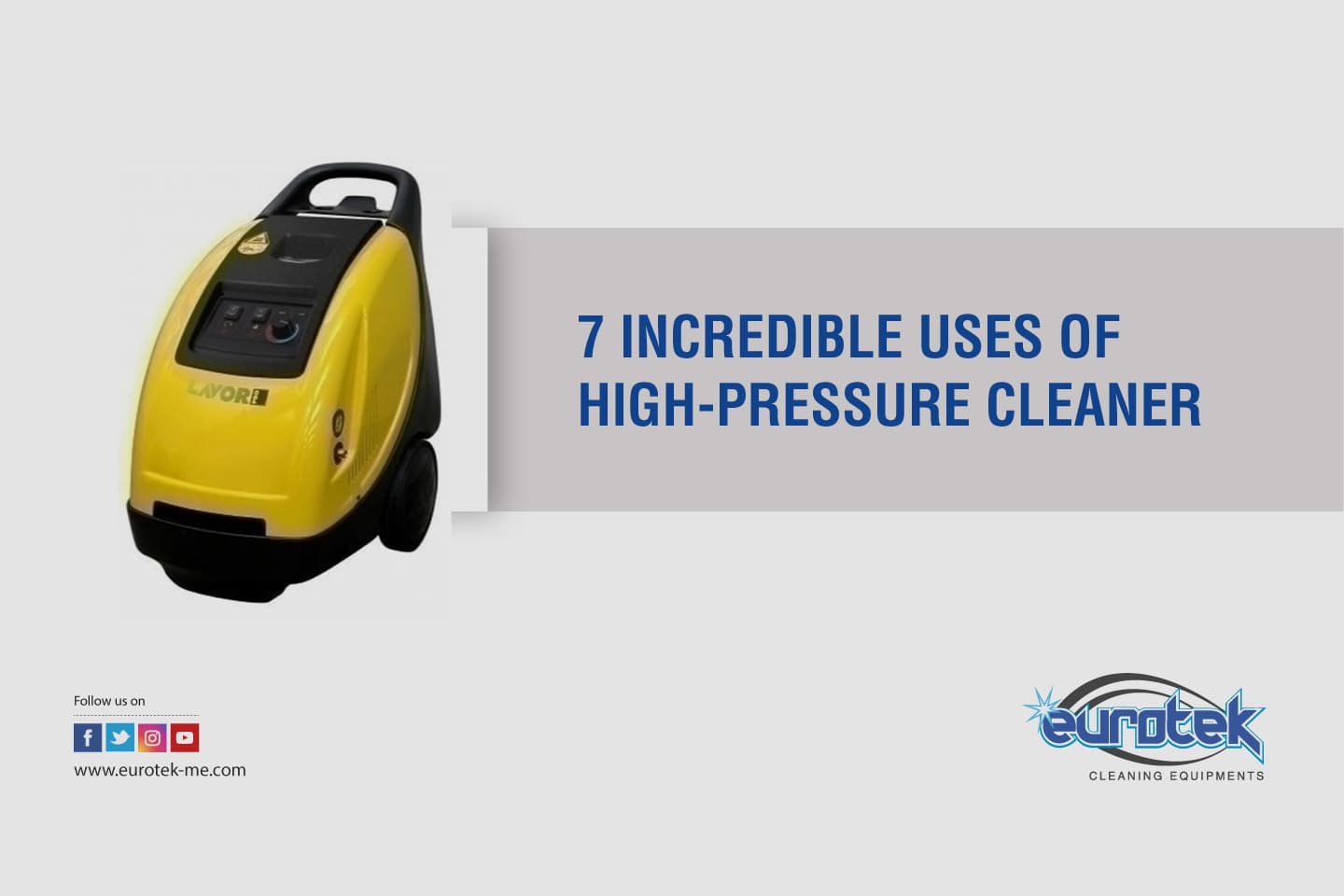 Majority of people are unfamiliar with the term pressure cleaner. Pressure cleaners are machines that work with the help of high-pressure water spray. High-pressure cleaners are commonly used to remove stains, grime and so forth from the surface. This article will help you to understand some specialized use of high-pressure cleaners.
BBQ Grill
BBQ Grill cleaning is always a tough task that requires a lot of effort and patience. Most of us opt to clean the grill with hands and scrubbers, but it is a time-consuming process. Here comes the role of a high-pressure cleaner. With an efficient high-pressure cleaner, you can effectively clean the grills in short span of time.
Outdoor Furniture
Due to terrible weather conditions and bird droppings, our outdoor furniture's easily become rough and grimy. These problems can be easily solved with a high-pressure cleaner. With high-pressure cleaner, you can easily clean your outdoor furniture.
Vehicles
Most of us depend on vehicle washing professionals to clean our vehicle. This expense can be avoided with a high-pressure cleaner.  High-pressure cleaner easily removes the dust particles attached to your vehicle and make your vehicle sparkle.
Fencing
Many of us have fences around our premises. These fences get easily affected by changing weather conditions like rain, fog and so forth. Over time it becomes discolored and grimy. These reduce the attractiveness of fences. With high-pressure cleaners, you easily remove built-in dirt in fences.
Driveways and garages
Driveway cleaning is quite difficult with normal brooms and mops. Driveways and garages are easily get accumulated by thick layers of grime in a short span of time. In that case, high-pressure cleaners are the best option you can choose for cleaning. High-pressure cleaner will save your time and effort.
Cleaning brickwork
Nowadays brickworks are very common in most of the buildings. These works will get easily dusty or stained due to work done near the premises. In order to protect your brickwork, you need to clean it using specialized cleaning machines. A higher pressure cleaner can effectively remove the tiny particles attached in brickwork.
Wooden Deck
You have to clean your wooden deck once in a year for enhancing the life of the deck. Otherwise, it gets easily damaged by dust and other particles. High-pressure cleaner is the best option you can choose for this purpose.
Now you are familiar with some specialized use of high-pressure cleaner.
Eurotek has a wide range of high-pressure cleaners that aimed to clean stains; grimes etc at Malls, Supermarkets, Hospitals, Schools etc.