Low Speed Single Disc Machine – L154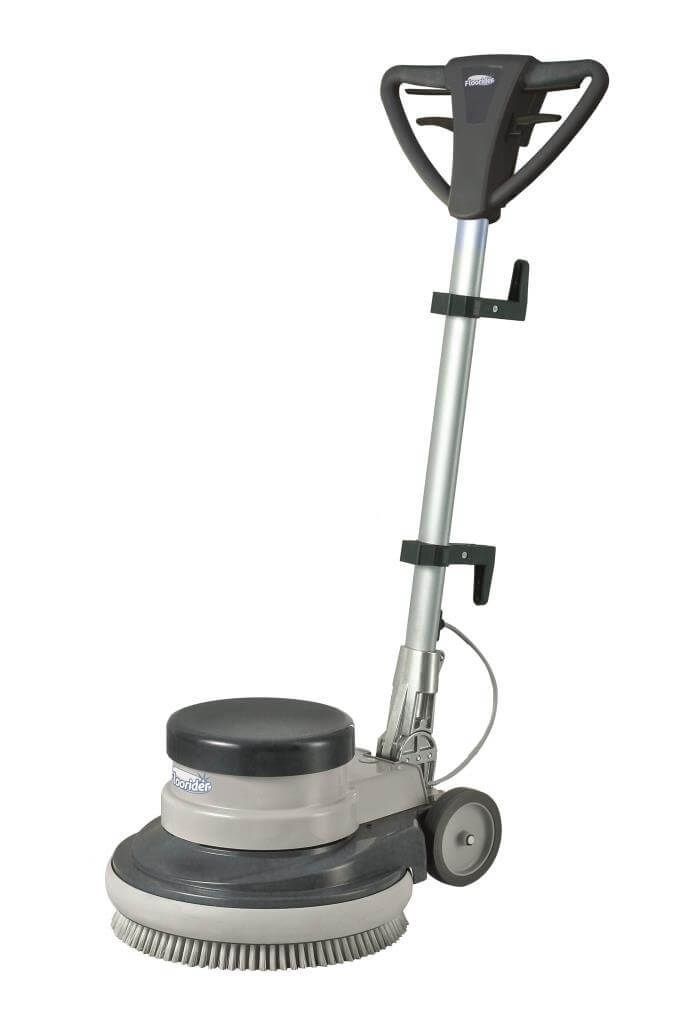 Low Speed Single disc machine - L154
FLOORIDER – L154
Models with working width of 430 mm, the effective combination of motor – weight – speed, makes this machine Suitable for almost all cleaning duties: deep cleaning, stripping, spray cleaning, polishing and shampooing.
Very strong induction motor for long lifetime and great performances. Double protection against unintentional start. Satellite and planetary gearbox for high power transmission, long lifetime and low noise level. Coupling for both pad holder and brush. Handle of last generation, resulted of a perfect synthesis among great sturdiness, ergonomics, safety and innovative design.
SPECIFICATIONS
Power                        : 1000W
Voltage                      : 220-240
Working width         : 430mm / 17"
Brush Speed             : 154RPM
Weight                       : 41Kg.
Sound                        : 65dB
Tank Capacity          : 12L
---
FEATURES
Latest generation model, designed for fatigue-free operation even during long working periods. The handle of the FLOORIDER single discs is articulated, robust and safe, with a very resistant and comfortable grip where all the controls can be put into action without moving the hands from the working position. The Single Discs 17" cover almost all the needs of the professional sector in terms of cleaning, treatment and restoration of all kind of hard floors (wooden floors, marble, stone and fine stoneware).
---