Ride On Sweeper Machines – The Biggest Advancement In The Cleaning Industry
October 3, 2019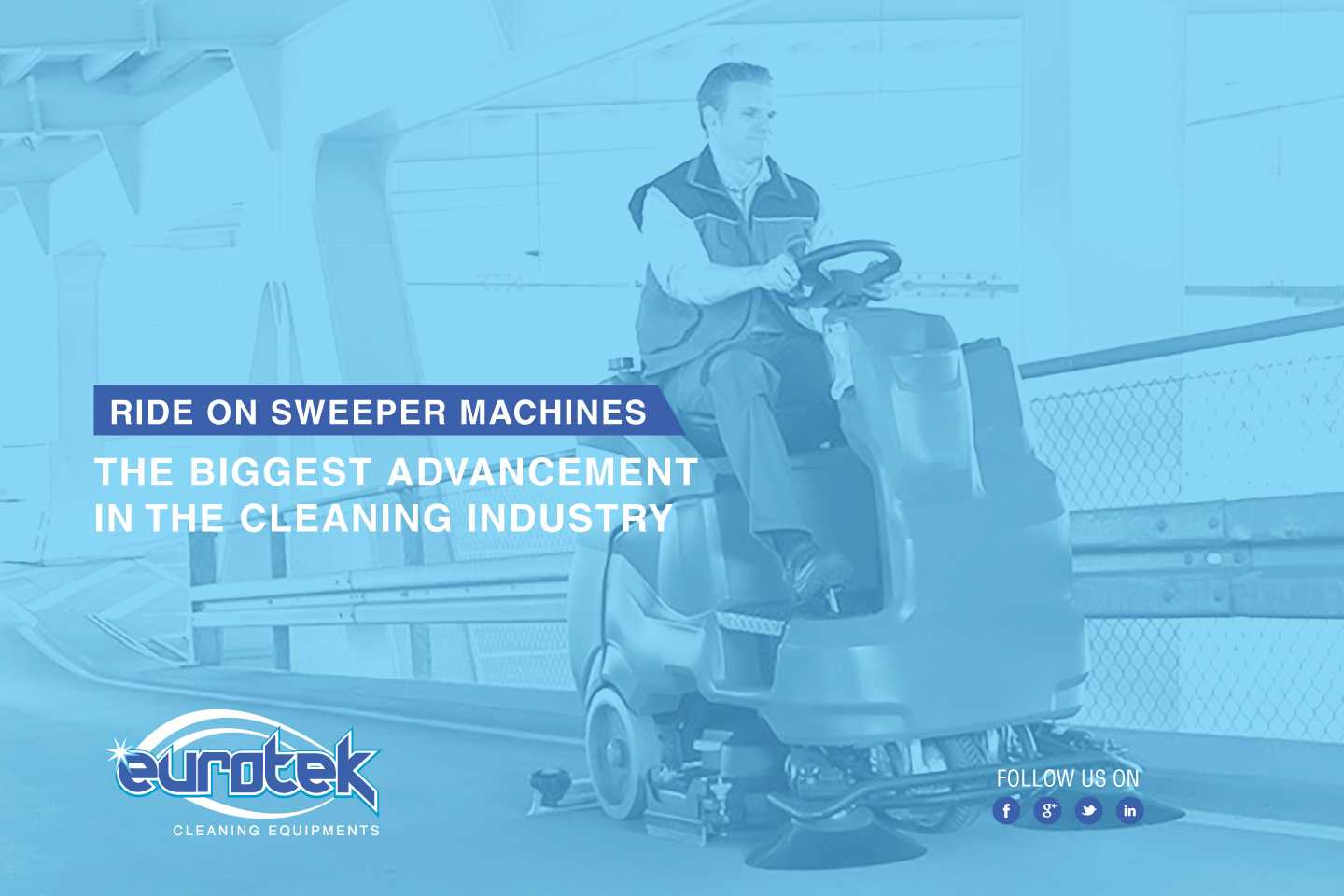 Cleaning plays a very important role in all sectors of work. Ranging from small office space to huge shopping complex cleaning has been given a priority. But is it practical just to clean the indoor space neglecting the public spaces or just by keeping cleaning, restricted to be a manual work. The answer to this is a big 'no'.
A dust-free environment is the motto of the current world, for that we need to seek the help of machines which is termed to be man's work – partner. Cleaning in a very large area like shopping malls, public space can be done very easily with Ride On sweeper and scrubber dryer.
What is a Ride on Sweeper or Scrubber?
How amazing it would be if you could find a brush attached to a vehicle that can be used for cleaning purposes, right? And that's exactly what a ride on sweeper does. The sweeper attached to it can fit a 32 inch door and can clean up-to 55,000 square feet per hour.
These sweepers will eradicate the dust particles from the floor making it neat and tidy. The same process is done by the ride on scrubbers but the only difference is that a scrubber will be attached to the ride on vehicle, mainly focusing on to remove deep gunk from the floor.
Benefits of Ride on Sweeper / Scrubber:
Ride on Sweepers and Scrubbers have lot of benefits. Few of them are listed below:
• They are ideal for large areas.
• They contain large filter surface distributed on 8 cartridge filters fitted with electric filter shaker.
• The main brush is used for pressure regulation and has suction switch off.
• It has adjustable seat and front vacuum system.
• The front brush and side brush of the ride on sweeper can be changed very easily without the use of any tools.
• Both the sweeper and the scrubber dryer has long life elastic belts which will make the worker to use it with ease.
• It is an anti-static device with suction selection frame and shock proof steel frame
• It also consist of an electric starter with service and parking break.
• It contains front lighting system convenient to use in the night as well.
• The scrubber is suitable to work in congested areas like small shops, offices, kitchens, schools, hospitals, bars, gyms, restaurants.
• Both the scrubber and the sweeper contains user friendly analogical control panel.
Compact and powerful machines can make the cleaning job more effective. And that's where Eurotek Cleaning Equipments plays an important role. Serving UAE for the past one decade, Eurotek Cleaning Equipments has been positioned among the top in the cleaning industry with an aim to provide the highest quality cleaning products, machines and equipments. The range of products shown in the video are the IPC Ride on scrubber dryer, IPC Ride on Sweeper and Lavor pro Ride on Sweeper.
To know more about cleaning machines, cleaning equipments or the other services that we provide please do visit our website: http://www.eurotek-me.com