Restaurant Cleaning Machines
October 4, 2019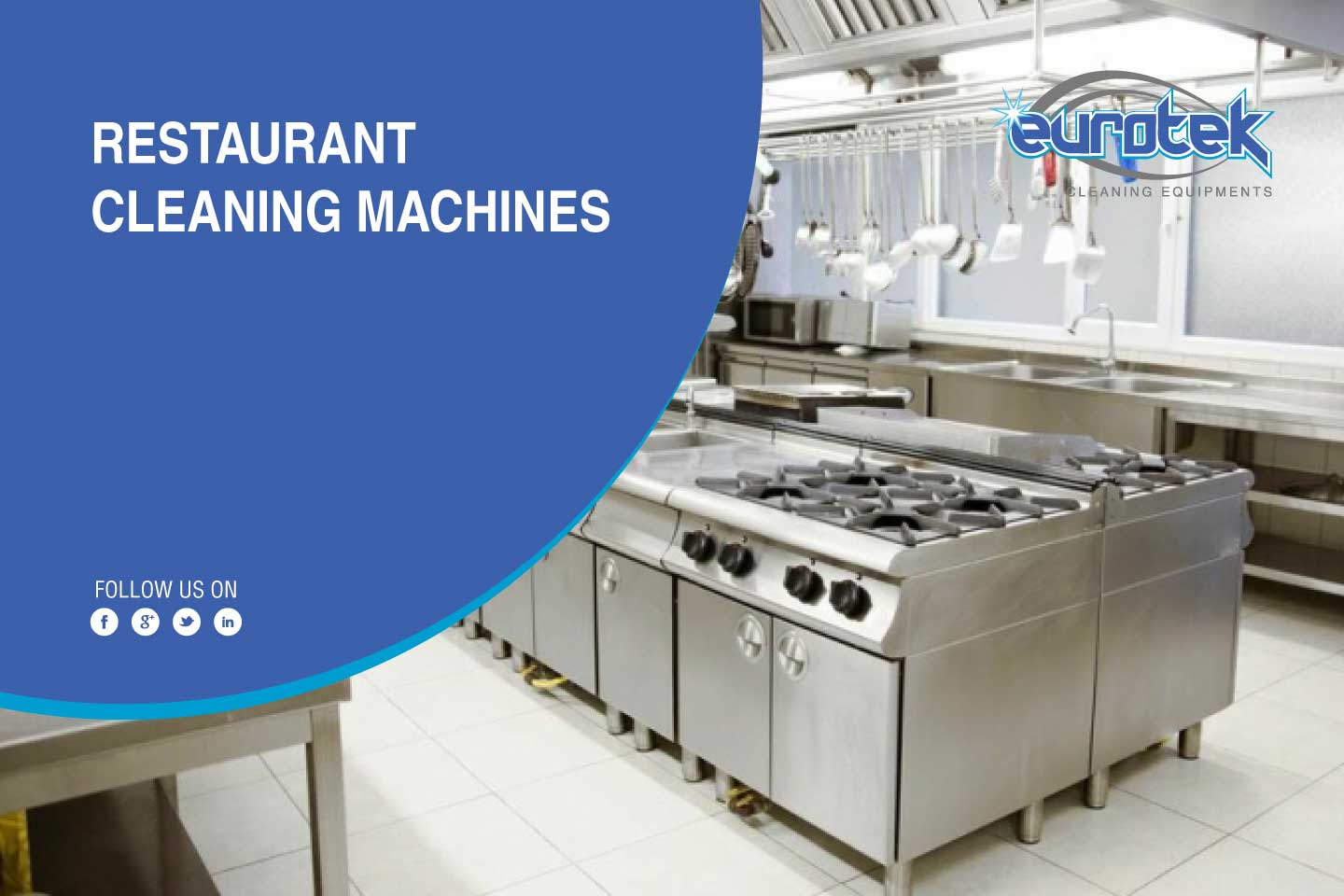 Eurotek offers a complete selection of Restaurant Cleaning machines designed specifically for the needs of any Restaurant. Let's have a quick look
A width of just 460mm makes Quick36E, the most compact auto scrubber drier in the market. With a special close hugging squeegee that moves along with the brush saving on the space required for Quick to work its magic. Quick 36E – LAVOR Pro is also suitable to work in congested areas like small shops, offices, kitchens, schools, hospitals, bars, gyms.
A fully reclining handle lets you manouevre tight corners and a low machine width and height gives you access to office furniture as the machine easily goes under the desk, work bench and even in small office cubicles giving you a 360° spin with ease.
               The Comfort XXS 66 is designed for the maintenance and deep cleaning of large areas with a very important reduction of cleaning cost. The Comfort XXS 66 is easy to handle, powerful, efficient, carefully conceived and designed by using top quality materials.It has User friendly control panel.
Independently driven double disc brush gives extended mechanical action of the bristles on the floor for persistent dirt. The counter rotating brush gives a better overall cleaning result. The special setting of the brush plate allows a balanced gripping effect, assisting easy use. The comfortable and ergonomic seat allows the operator to work effortless for a long time, improving productivity.
Foamtec 15 – Restroom cleaning machine
Foamtec system was developed and patented by Santoemma as a revolutionary system to clean and sanitize public restrooms, by foaming, rinsing all surfaces and vacuuming, using a single machine. Foam ensures an extended chemical action on the dirt and bacteria and is therefore ideal for many places which need a heavy duty action.
The cleaning and sanitizing process is carried out through four stages:-
1.Foam spraying on all the surfaces (walls, sanitary fixtures, showers, panes)
2. Foam chemical action against dirt and bacteria.
3. Rinsing with fresh water, to remove foam residual from the surfaces
4. Vacuuming of residual liquid from floor.
Advantages of Foamtec system:-
Better cleaning and sanitizing result
The greatest hygienic safety for the worker
Reduced labor for the worker
Saving of time
Reduced power and water consumption
To be Continued………………