Restaurant Cleaning Machines-Part 2
October 4, 2019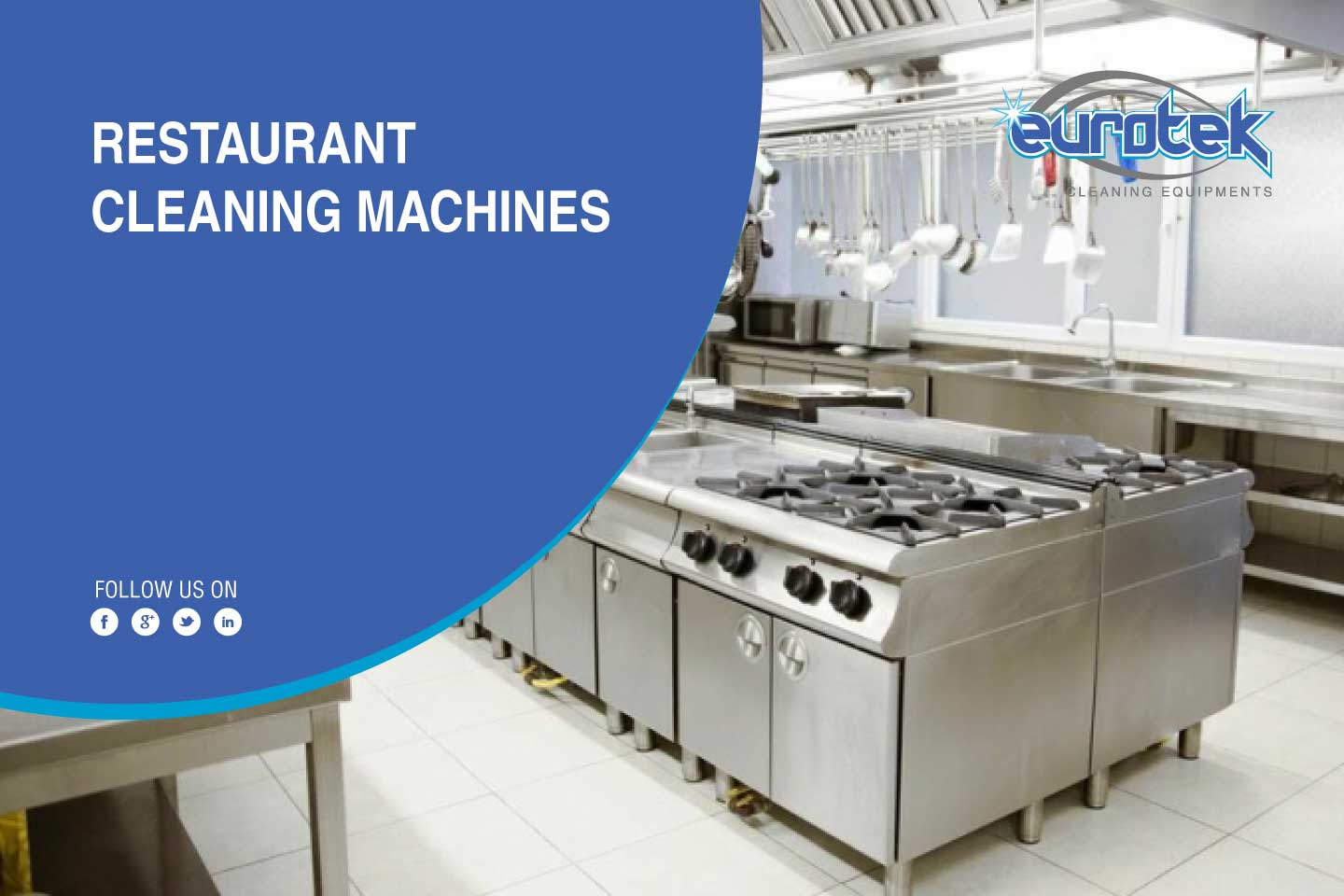 With the continuation of the previous blog, now let's see the remaining restaurant cleaning machines of Eurotek.
The Speed series scrubber driers are compact and maneuverable with high performance cleaning to help clean easily. Exclusive squeegee system assures high performance at low cost, the unique design helps achieve excellent drying results even on difficult surfaces. It is designed for quick cleaning of premises of small and medium area and ideal for deep cleaning and washing floors in stores and warehouses, shopping centers, gyms, schools and public buildings, art galleries and concert halls, office buildings, industrial buildings, service stations.
Compact low speed single disc machine Floorider – L190
A compact model for applications requiring a superior professional equipment, being at the same time light and easy to handle. Suitable for almost all cleaning duties: deep cleaning, stripping, spray cleaning, polishing and shampooing. It has very strong induction motor, for long lifetime and great performances.
Quick 36E – compact electric scrubber drier
QUICK 36E, the most compact auto scrubber drier in the market. With a special close hugging squeegee that moves along with the brush saving on the space required for quick to work its magic. A fully reclining handle lets you manouevre tight corners and a low machine width and height gives you access to office furniture as the machine easily goes under the desk, work bench and even in small office cubicles giving you a 360° spin with ease.
FEATURES
Adjustable flow (automatic start-stop with solenoid valve) of the detergent solution depending on type of surface.
Brush with quick release.
Removable recovery tank.
Available in battery version (36B) with integrated battery charger with data memory and for any type of batteries.
.Easy access and simple service of the components.
User friendly control panel.
Control lever for brush operation and detergent water outflow.
One of the most crucial factors to the success of any restaurant is its cleanliness. Our restaurant cleaning products offers you everything that your restaurant needs for a clean, healthy, and attractive restaurant. For more details about restaurant cleaning machines, talk to our professionals at www.eurotek-me.com .