How to choose the right vacuum cleaner
October 4, 2019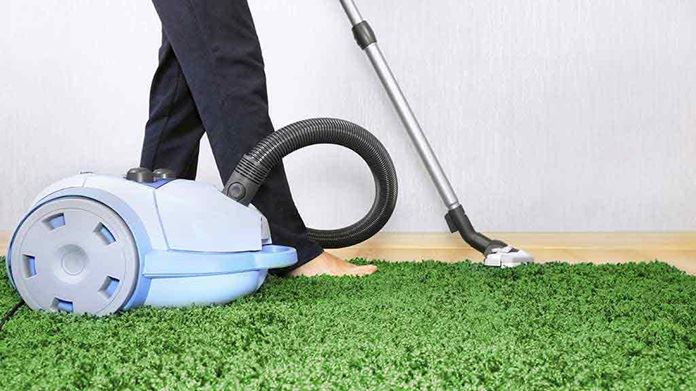 There are tons of vacuum cleaners available in the market. It's not an easy task to choose the right vacuum cleaner that fits your need. In the past decade, there has been a huge development and improvements made on brush and other attachments. This also makes a lot of confusion among consumers about which vacuum cleaner to buy. If you are a confused consumer who want to research or know more about vacuum cleaner, this article will help you understand about vacuum cleaners and will help you narrow down the option.
Vacuum cleaners are basically classified into Upright vacuum cleaners and cylinders
1 ) Upright Vacuum Cleaners : These types of vacuum cleaners are generally large in size. It's comes in tall variants' that has high power and quiet heavy to carry around. Huge disadvantages of these cleaners are they can't get into small corners.
2) Cylinder Vacuums : These types of vacuum cleaners are compact and can be carried around. Cylinders are less effective when compared to upright vacuum cleaners. The main advantages of these kinds of cleaners are they have high level filters and comes with bag free cleaning
Things to keep in mind
Bag vs bagless: For majority of the people it's just the matter of preference. People who have allergies tend to prefer the bagless one. Both are effective and while using both you eventually have to remove a container of dust or a bag of dust. When using bagless vacuum's  you will eventually have to remove the filter to clear the trapped particles.
Things you have to consider
Performance: The first feature you have to lookup to is it's performance  or the ability to clean. Features which reflect performance are water lift suction and airflow.
Upright vacuum cleaners comes in a variety of configuration namely "direct air" and "by-pass motor". Direct air vacuums are designed to pass the dirt through the motor to any filtration or dust bags where as by-pass motors are designed in such a way that the unfiltered air does not pass through motor.
Quality and Durability : Quality is important when buying a vacuum cleaner. This factor will determine how much time the vacuum cleaner is going to last. Look for build quality rather than brand name also look for good finish and smooth edges. Another indication of durability is warranty, look for a longer warranty.
At Eurotek Cleaning Equipments LLC, we provide the best quality vacuum cleaners at the most affordable prices for all your industrial and commercial cleaning requirements. Check out our wide range of products here. Talk to us today to know more.