Environmentally Friendly Cleaning Products
October 4, 2019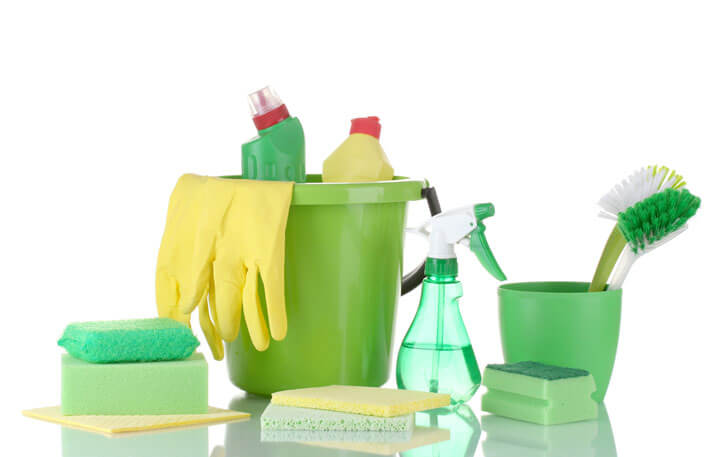 What are the best cleaning products available in the market today? No doubt it will be products which are environmentally friendly! We, at Eurotek Cleaning Equipments L.L.C take pride in providing you with environmentally friendly cleaning products which at the same time keeps the environment safe and your pockets friendly too!
In this article, we shall explore why environmentally friendly cleaning products are your best option today and why they are important for you and all living beings around you. It does not matter if you use cleaning products for your home or commercially, you still have reason to be concerned with the chemical residue the cleaning agents leave behind after being used.
So, why are Environmentally Friendly Cleaning Products the best way to go forward?
Good health for you and your family.
Cleaning Effectiveness
Protecting your floors, countertops and furniture.
Cost reduction from using fewer products and equipment
With traditional cleaning products, your indoor air quality can be 2-5 times more polluted than the outdoor air! In fact, results from a multiyear study released by the National Cancer Association concluded people exposed to traditional cleaning agents are at a 54% higher risk of developing cancer than those who are exposed to environmentally friendly cleaning agents. This should be reason enough to use natural cleaning products.
Natural vs. Chemical Cleaning Products
Disinfect and Deodorize Naturally
Disinfectant chemicals are among the most widely used in household and commercial cleaning. In fear of germs and the potential ailments that 'dirty' areas could bring, not only does this contribute to resistant bugs that could cause serious problems for public health, but scientists are increasingly showing that some bacteria are essential to proper immunity.
Bath room cleaning
Bath room cleaning agents are perhaps the most toxic cleaning supplies available in the market today. However, with new and innovative solutions, we suggest using a mixture of borax powder along with lemon juice to literally stabilize the cleaning agent and ensure there are no health hazards.
Removing Tarnish
Use a simple 'paste' made of table salt and lemon water to make copper, chrome, and brass shine once more. After applying the mixture, let it sit for about 10 minutes before rinsing with warm water and ultimately applying a gentle buffer to enhance the shine effect.
Natural Glass Cleaner
Whether it is a dusty vase, dirty window, or old coffee pot, lemon juice is an excellent glass cleaner. Try using one part lemon juice in ten parts water and applying to a rag or paper towel. Or go for one of our more effective natural glass cleaning products range here
Removing Grease
Removing Grease is often a very tedious task, even with many toxic concoctions that inhabit most cleaning supplies. As usual, the natural alternative is much more effective and inexpensive. Simply use plain water and lemon juice to remove grease on kitchen appliances, counter tops, or cookware.
Hope this article helps put your cleaning efforts into perspective. In case you need more expert advice on choosing the right cleaning products for all your cleaning purposes, talk to our experts at Eurotek Cleaning Equipments L.L.C today!