Different Types of Mops and Their Usage-Part 1
October 4, 2019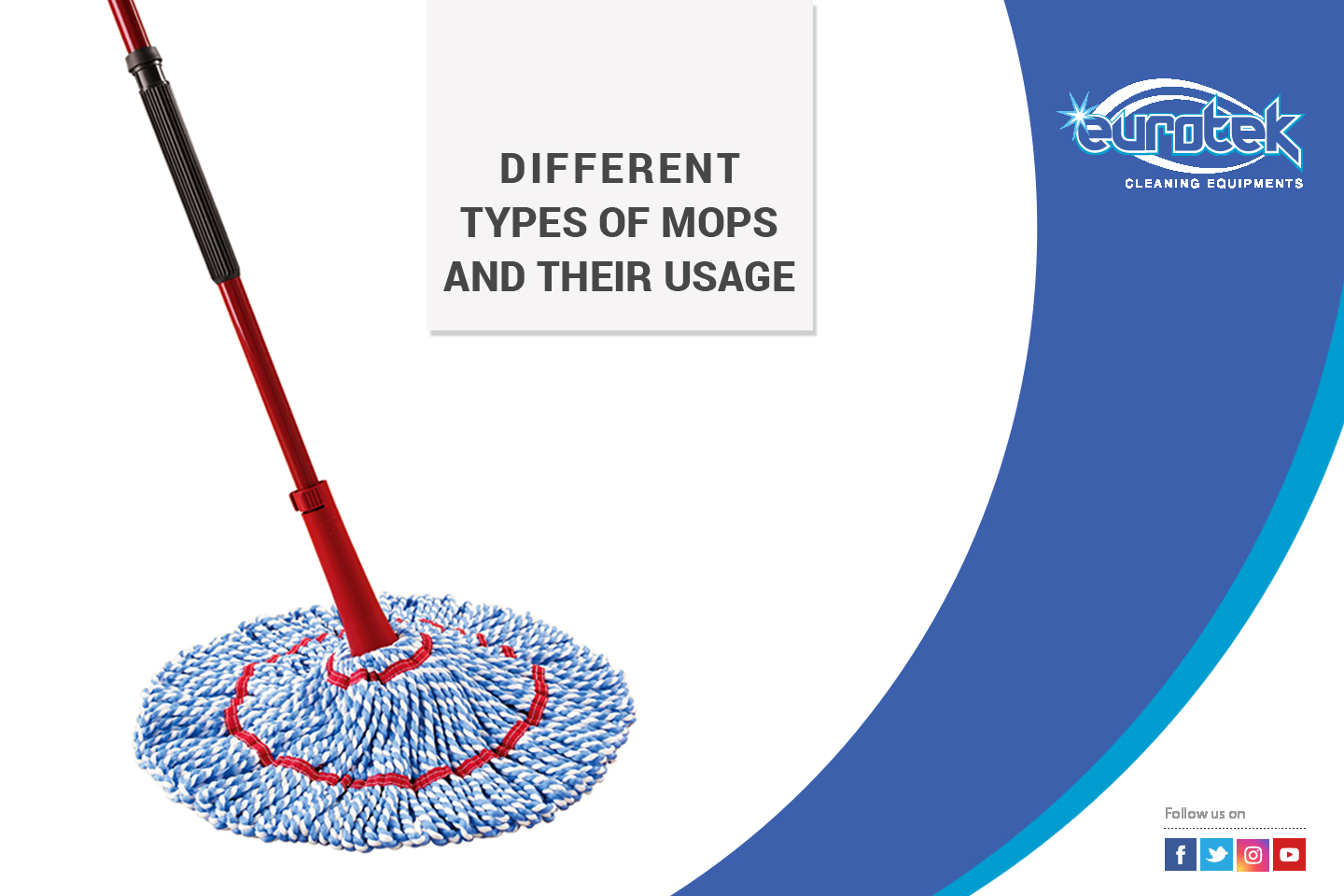 Mops are the most commonly used cleaning material in every building. You can see different types of mops in the market. This wide range of mops has diverse applications from cleaning floor to window. So you need to choose the correct mops that meet your necessity. This is a difficult task for commoners. In order to help them, we have listed out various kinds of mops and their uses in this article.
Cut end mops
Cut end mops are the least expensive mops available in the market. They are commonly made up of cotton with a fixed mop end. This property has a negative impact on the life span of cut-end mops. Fixed mop end restricts machine cleaning and makes cleaning difficult. Improper cleaning will eventually lead to damage in mops. Due to this, you have to replace it frequently.
If you are looking for a cleaning mop at the cheap price for a short span of time, then this will be ideal for you. Kentucky mop 400 gm cotton mop (Aqua) is one of the best selling cut end mop available in the market.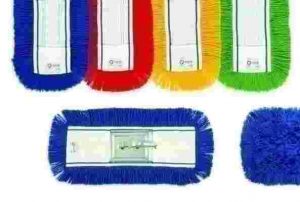 Kentucky mop 400 gm cotton mop (Aqua)
Looped-end mops
Looped-end mops have more advantages over cut end mops. Looped-end mops are more absorbent than cut end mops. Therefore these mops are perfect for cleaning spills. You can easily detach mop from mop end. This makes machine washing possible in looped end mops. Proper cleaning of mops will effectively increase the life span of mops.
Due to high durability and absorbent capability, these mops are commonly used in hospitals, restaurants, offices etc. Kentucky mop 400 gm cotton mop (Aqua)   and Floor Master Wet Mop are some best-looped end mops available in the market.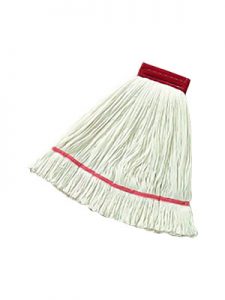 Microfiber mops
Microfiber mops have high durability and life span. They have more benefits over normal cut end and looped end mops. Both cut end and looped end mops become easily mouldy after been used for a long time, but microfibers mops are long-lasting. The other advantage of microfiber mops is you can clean it regularly. Standard washing doesn't make any harm to this sort of mops. Microfiber mops are commonly used for general cleaning. Due to thin nature microfiber mops can be used to clean special floors like stone floors, wood floors and so forth.
Microfiber Round Mop and Kentucky Microfiber Mop are some commonly used Microfiber Mops.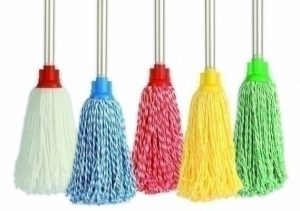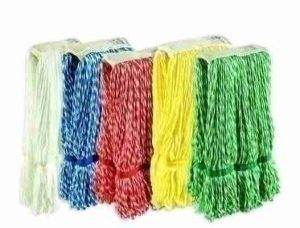 Flat Mops
Flat mops have a flat end with disposable or replace pads attach to it. The main advantage of flat mops is they use a small amount of liquid in cleaning. You can effectively clean floors with a minimum quantity of cleaning agents. This helps you to clean the surface without making it wetter. Another advantage of flat mops is their mop ends are not fixed. So you can easily clean it using washing machines. Flat mops have a high life span when compare with normal mops. Microfiber Flat Velcro Mop is one among the best flat mop available in the market.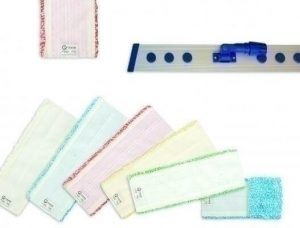 Steam Mops
Steam mops are commonly used to remove the stain and other gunk's attached to the floor. These types of mops have a refillable tank which contains water. This tank heats up water and converts it into to steam. This steam is used to remove built-up dirt and grime from your floors. If you want to clean the dirty floor stuck with stains and grime then steam mops are suitable for you.
This article will continue in the next part in the meantime for enquiries or assistance don't hesitate to visit us on www.eurotek-me.com