Asset Preservation Guide for Facility Managers
November 1, 2017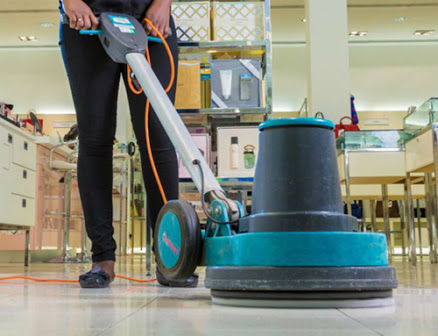 As a facility manager, asset preservation is high on your list of priorities. You're also responsible for hiring the companies that will care for the building assets, such as heating and air conditioning contractors and janitorial companies. When repairs are required, it's your job to see that they're done in a timely and cost-effective manner. You assess damage, determining if it's done by the tenant or normal wear and tear.
All of these duties relate directly to the preservation of the commercial building and its assets. Some of those assets include the hard surface flooring, carpeting and woodwork. The assets within the building have a life expectancy, but are you ensuring that they're meeting their anticipated life span? Here are some tips that will contribute to your building's asset preservation, saving time and money in the long run.
Asset Preservation: Carpet
Carpeting is a big investment, particularly if you've got a lot of square footage to cover. There are many different grades of carpet available at many different price points, but regardless of the choice you make, it's a big expenditure. It's in your best interest to make the carpet last as long as possible, so you don't have to drop a lot of cash replacing it earlier than you anticipated.
Asset Preservation: Hard Floor Surfaces
Hard floors can last for many years when they're cared for properly. If you don't maintain them properly, it will cost a bundle to replace, especially if it's high end flooring such as granite or marble.
Asset Preservation: Windows
Maintaining your building's window goes beyond appearance. Of course, you want them to look clean, but you also want them to last for years to come. Failure to properly clean the tracks, seals, and frames can result in degeneration, which might result in costly repairs and an increase in your energy bills. In addition, if your landscape company allows sprinklers to spray windows regularly, you can end up with hard water stains that eventually pit the windows, which no amount of cleaning can fix.
Your windows are visible to anyone walking past your building; it's important that you make a positive impression on passers-by as well as people who come inside.
Preserving Additional Assets
Your windows and floors might be the top of your asset preservation list, but they're not where it ends. Consider the following:
Wood Surfaces — From baseboards to built-ins, your wood surfaces should be carefully cared for; a qualified, well-trained janitorial service will not just keep them dust-free, but also maintain their natural beauty with the proper cleaners, preventing cracking and damage.
Upholstery — Your furniture and draperies should be regularly deep-cleaned to eliminate the need to replace them frequently; in addition to standard wear-and-tear, there are some pieces that get more use than others.
Stone and Marble Surfaces — If your building has stone or marble surfaces, you need a service that understands the unique methods that will preserve and protect your surfaces for years to come.
Stainless Steel Surfaces— Stainless steel requires very particular handling, and your janitorial service should understand the proper way to clean it. Stainless steel sinks, refrigerators, drinking fountains, and elevators can be damaged when cleaners don't use techniques that are specific to the material to get the job done. Certain cleaning supplies might scratch or permanently dull the finish, shortening the lifespan of the item; additionally, failure to properly clean sinks or drinking fountains can result in hard water deposits.
It is vital that you preserve your investment by partnering with a janitorial service that will not just keep it clean, but also help you create a schedule for more intensive maintenance that will put you on the path of proper asset preservation.