5 Products to keep your Restaurants Clean
January 13, 2017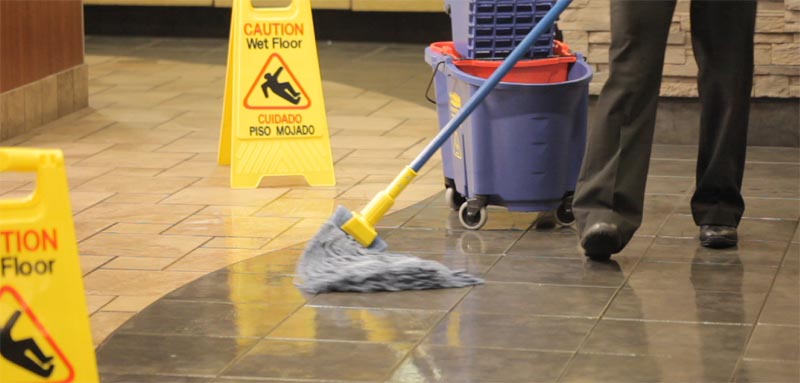 If you are restaurant owner, one of the most important things on your daily agenda will be to keep the surroundings and interiors clean and fresh. Keeping your restaurant clean is one of the toughest challenges you will have to face. The second a customer walks in he/she will eventually notice and judge the restaurant by its cleanliness. Although it is a big challenge to keep it clean, we, at Eurotek Cleaning Equipments LLC have put together the perfect list of cleaning products to help keep your restaurant clean and ease up on the entire process.
KRONOS – Wet/Dry Vacuum cleaner
One of the innovative products from Lavor PRO featured with silenced two stage motor with 35L tank capacity. Suction with by-pass system cooling and a large S/s tank. Professional closing hooks. Static electric shock inhibitor and a shock proof trolley. Liquid coat valve. Washable filter. Traceless wheels. Every restaurant must have one of these to ensure the floor is kept neat and tidy.
Dual Speed Single Disc Machine FLOORIDER – TS17
This single disc machine has a very strong induction motor for long lifetime and great performances. Provides double protection against unintentional start. Another advantage of this machine is the satellite and planetary gearbox for high power transmission, long lifetime and low noise level. This product has coupling for both pad holder and brush. Handle of last generation, result of a perfect synthesis among great sturdiness, ergonomics, safety and innovative design.
Arizona 1209 LP – LavorPRO
IT has 4 poles electrical motor (1450 RPM) with thermal protection & comes with a three ceramic coated pistons, brass linear pump head with built-in by-pass valve. It's a quite popular product and you can find it in any restaurants that are paranoid about cleanliness.
Free EVO 50 B – LAVOR Pro
Very compact scrubbing machines suitable to work for the maintenance cleaning of limited-size area, especially suitable for cleaning: car shops, sales points, gym, health care. It also comes with a Control panel with operator presence safety system. One o f the key features of this are its low noise operation thanks to the protected positioning of vacuum motor.
If durability is your thing then the Free Evo comes with filter Mesh to retain possible solid pieces, protects the solenoid valve.
BSW 651 – LAVOR Pro (manual walk behind sweeper)
This machine is ideal for small and medium surfaces. It is easy to handle,  the wide collector tank with safety lock ensures waste does not spill over The side brush lifting , main brush pressure regulation, separate side brush are just few of the many features that this beauty has.
So, there you have it, these are just some must have cleaning products to ensure the cleanliness of your restaurant. Pick up your phone and talk to our expert cleaning advisers at EUROTEK Cleaning Equipments LLC today.